Maybe you 've realized that I'm trying to post more often. It's challenging because as much as I want to make something everyday ( dinner does NOT count) I'm not always able to. Here's some inspiration.
I was looking at
annekata
and found a post on quilts. which lead me to this at
pojagi studio
This led me to the work of
Tom Fruin
, a friend we haven't seen in a long time. Here's a piece he recently built on site in Copenhagen for the
Royal Danish Library
.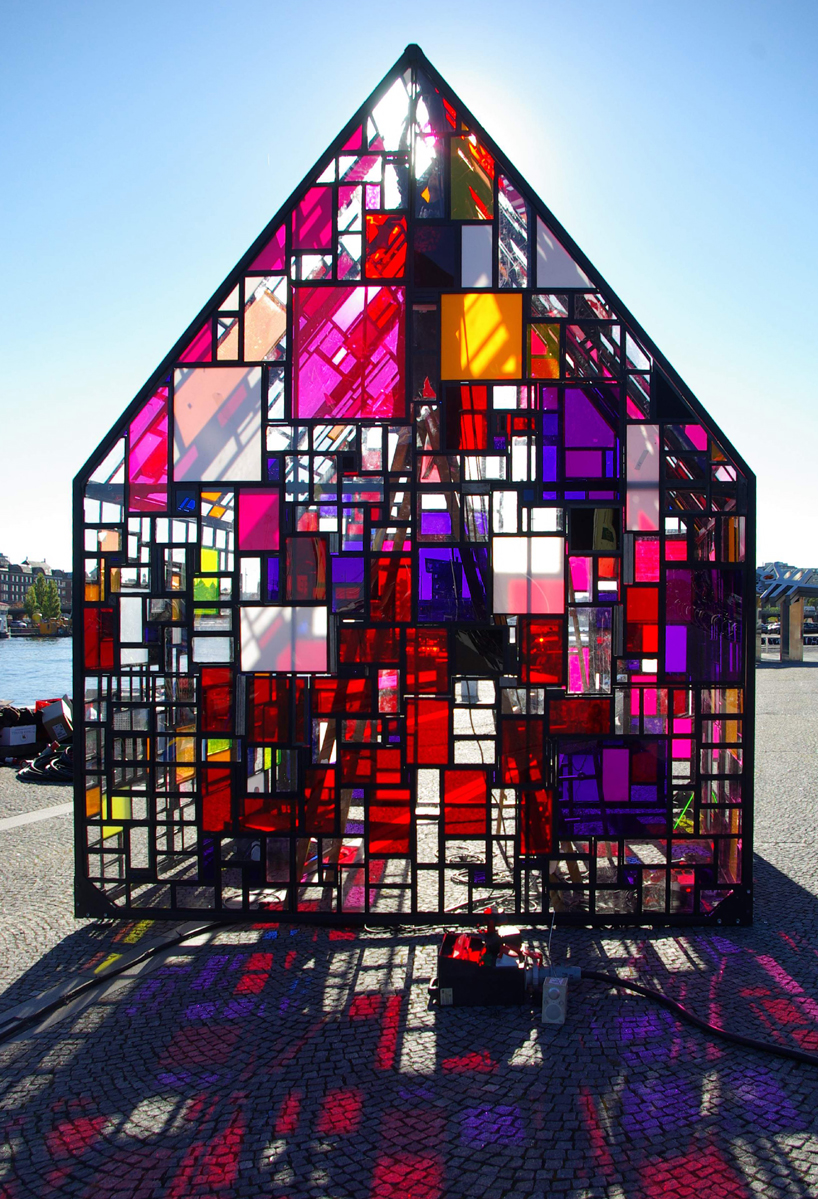 These are his drug bag quilts. We used to live in a not-so great neighborhood and we'd walk our dog in the ghetto park where Big J would sometimes collect used drug bags for him . Tom sewed them together for these beautiful, stained glass looking quilts often with leftover bits of crack, heroin or pot.